(Originally posted in the May 2015 Big Blue YA Newsletter.)
Skyscraping by our own Cordelia Jensen!
Join us at the book launch party:
Saturday, June 6, 7pm, at Mt. Airy Read & Eat!
In NYC in the 1990s, Mira deals with her father's new diagnosis and the way her image of her family has shifted and shattered.
Check out my
interview with Cordelia!
Challenger Deep
by Neal Shusterman
Caden is on a ship, learning the ropes. Or in his school, as his friends try to reach him. Or someplace in between. He's working on trust, and betrayal, and how to manage the images in his mind.
Painless
by S.A. Harazin
David cannot feel pain. His life has been carefully circumscribed to avoid danger ... and he's getting really, really tired of having all his decisions made by other people. Perhaps it's time for some decisions -- and adventures -- of his own.
None of the Above
by I.W. Gregorio
Kristin has been a perfectly ordinary, cis-gender, popular high school student -- until a gyn. exam reveals her XY chromosomes and intersex status. And now everything has changed -- though she hasn't really changed at all.
See also Sarah's recent staff review on the blog!
Bayard Rustin: Invisible Activist by Jacqueline Houtman, Walter Naegle, and Michael G. Long
Fabulous event at the store

two weeks ago

for this important biography (written for middle grade and up) of a leader of the Civil Rights movement who went unrecognized because he was openly gay.
Rustin's (recent and posthumous) Presidential Medal of Freedom was r

ight

here at the store!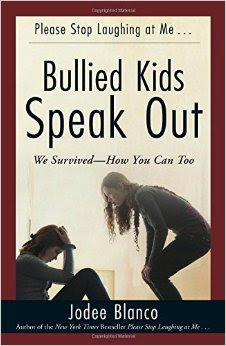 Bullied Kids Speak Out: We Survived--How You Can Too by Jodee Blanco
A series of powerful testaments from survivors of school (or community) bullying, with commentary from the author, who tours nationally speaking out about bullying and peer abuse.
Jennifer Sheffield, May 2015