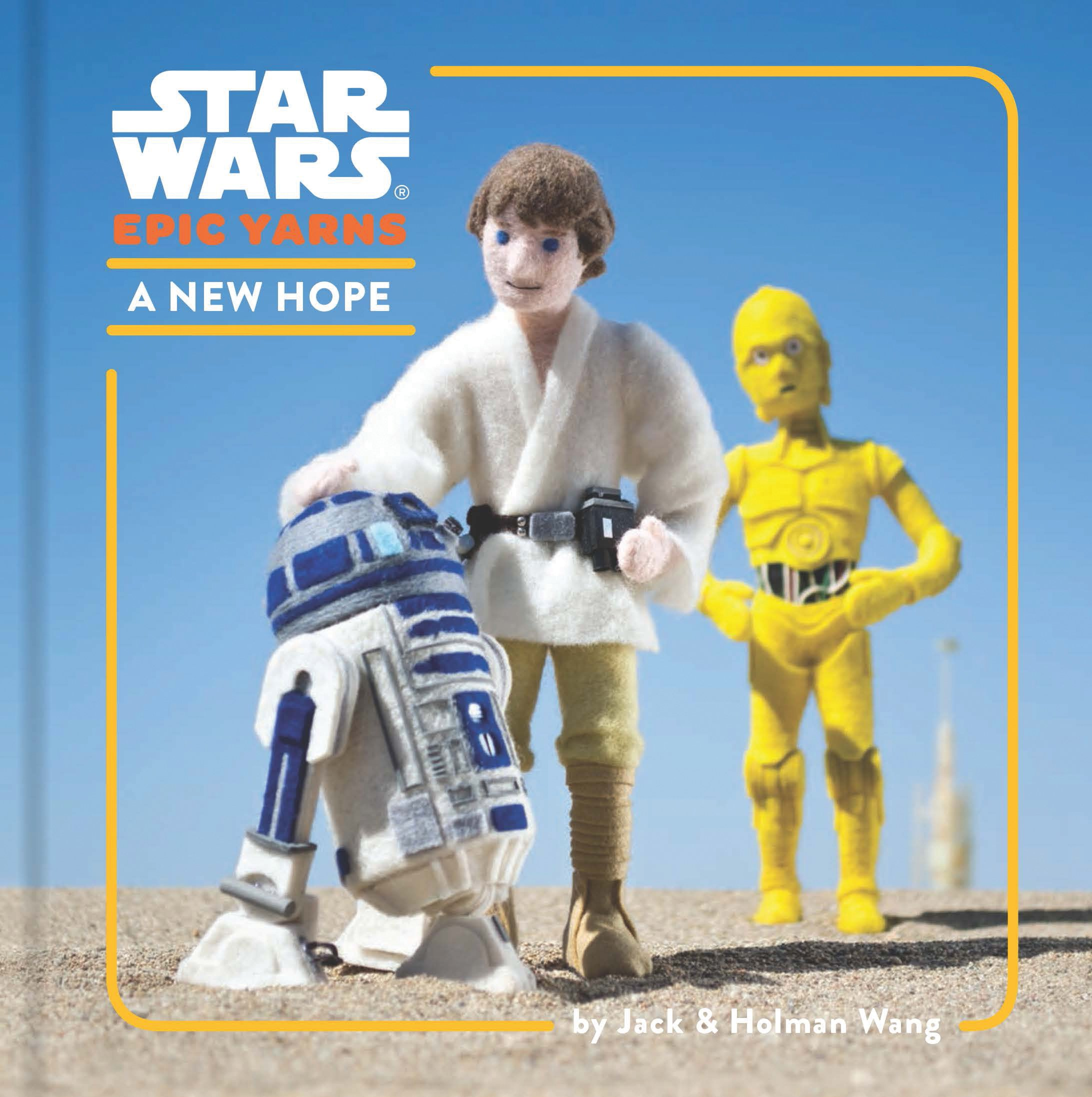 From the authors of Cozy Classics, we now bring you Epic Yarns! The first installment: A New Hope.
Authors Jack and Holman Wang have returned with their charming felt figures to recreate Star Wars Episode IV. It's all here, the Death Star, the garbage chute, light sabers and X-Wing fighters, the entire story in twelve words with beautiful, detailed illustrations rendered entirely in felt.
Stop by Big Blue Marble Bookstore and get your copy today!
It's a felt wookie. I mean, who can resist?